Quabbin Bitty Flag Football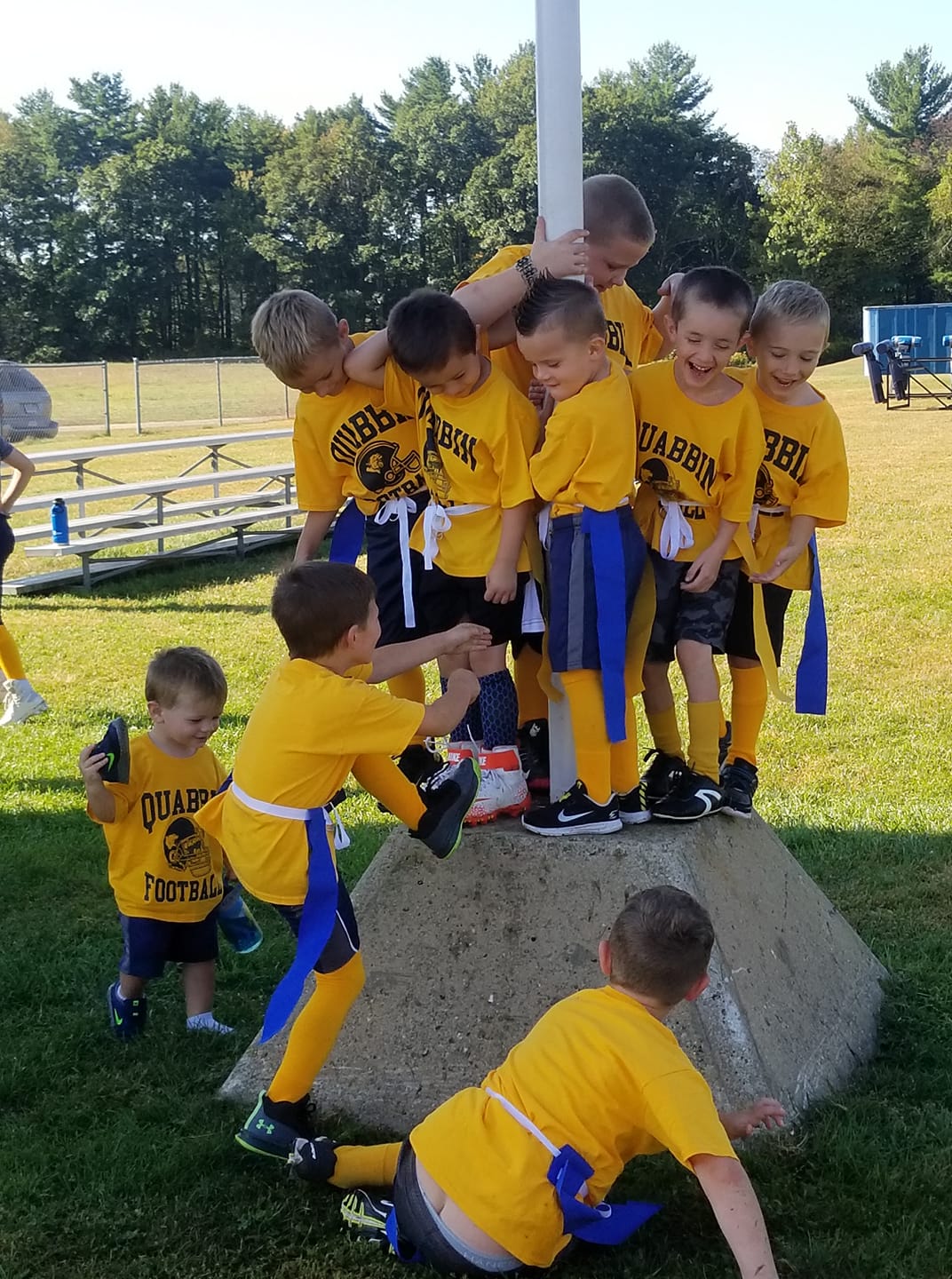 We started our Bitty Flag program just a few short years ago and it has grown exponentially! This program is for 4-6 year olds that are interested in trying out football. It is flag style but they also learn the fundamentals of football for a smooth transition up to tackle when they are 7 years old or hit second grade! 
Important documents
Schedules, Field Locations, Important information, Rules and By-laws...